Pension  Trautenberk
Trautenberk, our cosy family pension
can be found in Studenec
BOOK ACCOMMODATION
Trautenberk, our cosy family pension, can be found in Studenec – a municipality situated in the very foothills of the Krkonoše Mountains. The facility's history dates back to 1998, when the first owner turned a former residence originating from the 1920s into a hotel. To this day, we have respected our values, which is genuine domestic food along with ensuring the highest quality of all services available at our pension.
With its ideal location between the towns of Jilemnice and Vrchlabí, the pension attracts families with children to enjoy their active stay in the mountains as well as company owners to organise group or social events. Do not hesitate to book your date in time.
More information
Out of the 22 luxurious rooms with a total capacity of 62 beds, you can choose rooms with a balcony or family apartments in addition to standard categories. Each room comes complete with a toilet, a shower/bathtub, a TV set with satellite programmes and a free Wi-Fi connection. All rooms are non-smoking areas. We always strive to provide rooms for your children or friends in close vicinity. Don't be afraid to tell us your wishes.
More information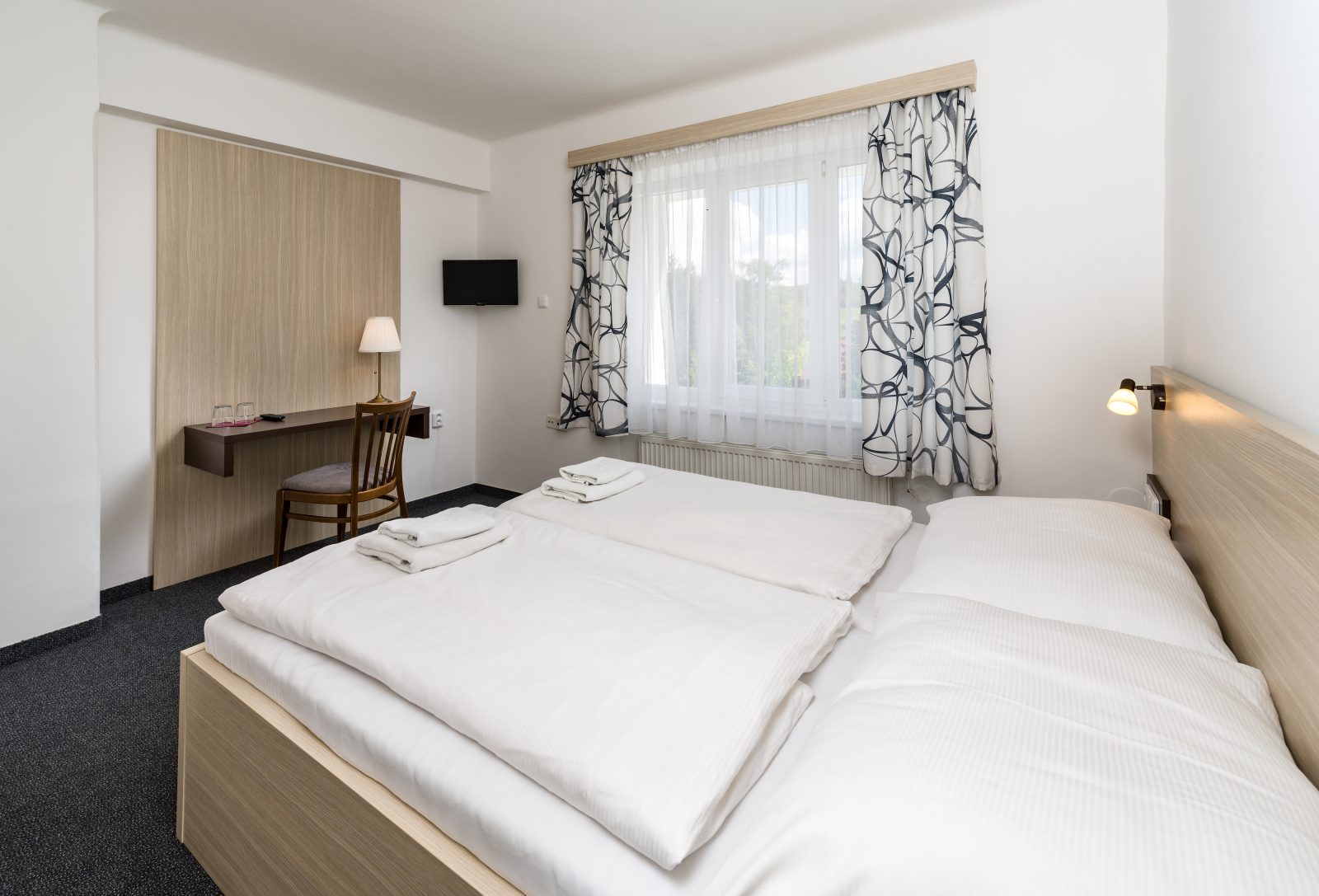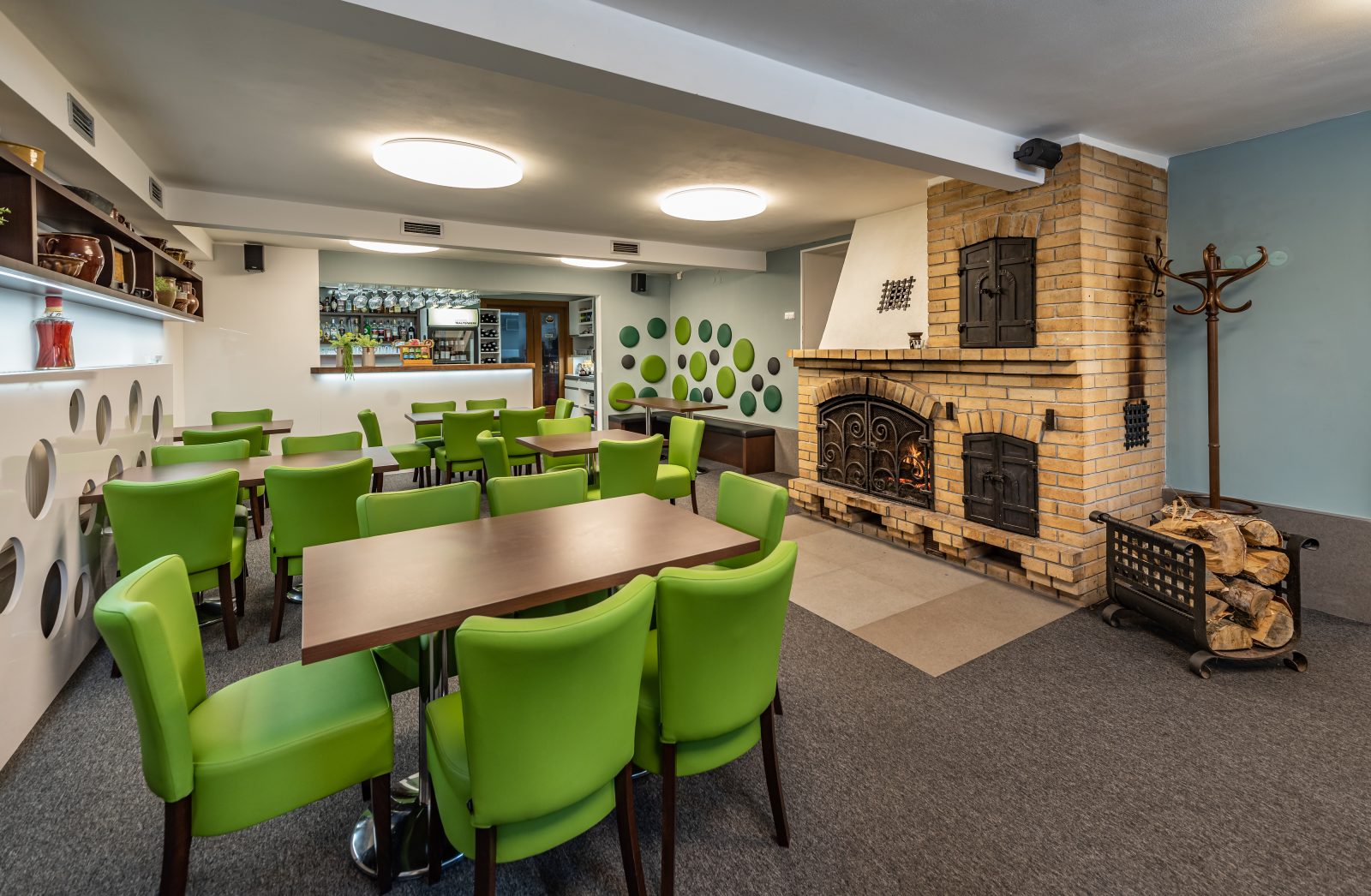 Our newly redesigned, up-to-date restaurant with a clean design is sure to satisfy every gourmet. We prepare awesome steaks from matured meat for our clients, while not ignoring the needs of vegetarians, children and those preferring traditional Czech meals! We consider breakfast to be an important basis every day, so it consists mainly from high-quality, locally sourced ingredients. In addition, our cold buffet tables offer fruit and vegetables directly from our own kitchen garden. The wide range of good meals make our tables buckle under the burden and would definitely make nobleman Trautenberk happy, too. Sounds exaggerated? Then just come and check yourself!
More information
After a difficult day in the mountains, it is ideal to have some rest! Frankly, we are unsure about any facility to do the job other than our Private Wellness. Your tired muscles will certainly enjoy a gentle massage in a whirlpool tub, large enough to accommodate 4 people. You can also have some relief in a Finnish sauna or in Kneipp baths. We also make sure to provide some comfort between the procedures – now we have our heated bench and a comfortable resting room in mind. You will have the wellness facility only for you all the time, so you can give yourself a full batch of relaxation you have always been wishing for.
The Trautenberk Pension offers not only accommodation, but also amenities for you to enjoy your mind of a sportsperson, whether you play ball games using our multi-function playing field with an artificial surface or run with the kids up and down at your leisure on a smaller grass field. If you prefer teams, just set up one and organise a football tournament at a large stadium. It is completely up to you. All swimming lovers will also enjoy our outdoor heated pool. We will be happy to hire all what you need. So – hail to the sports!
More information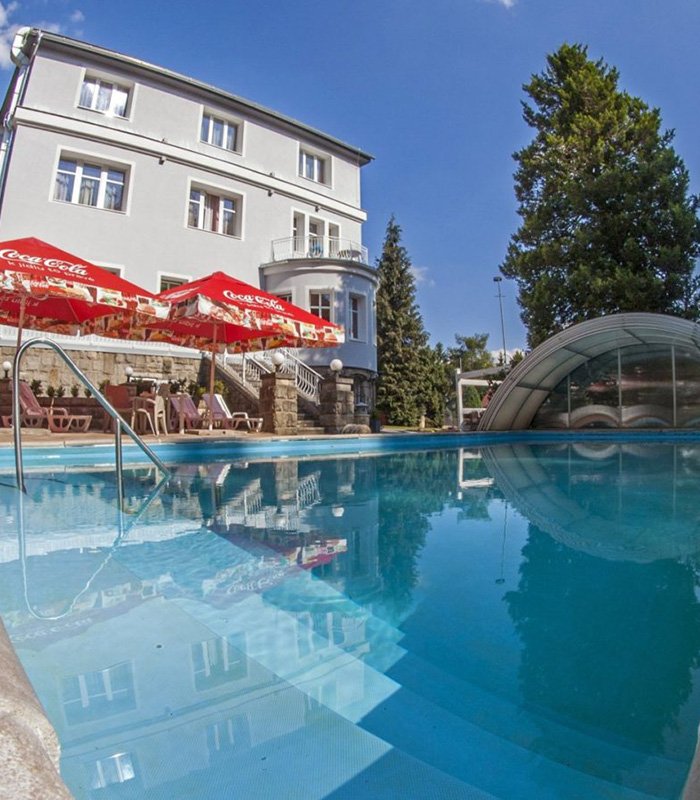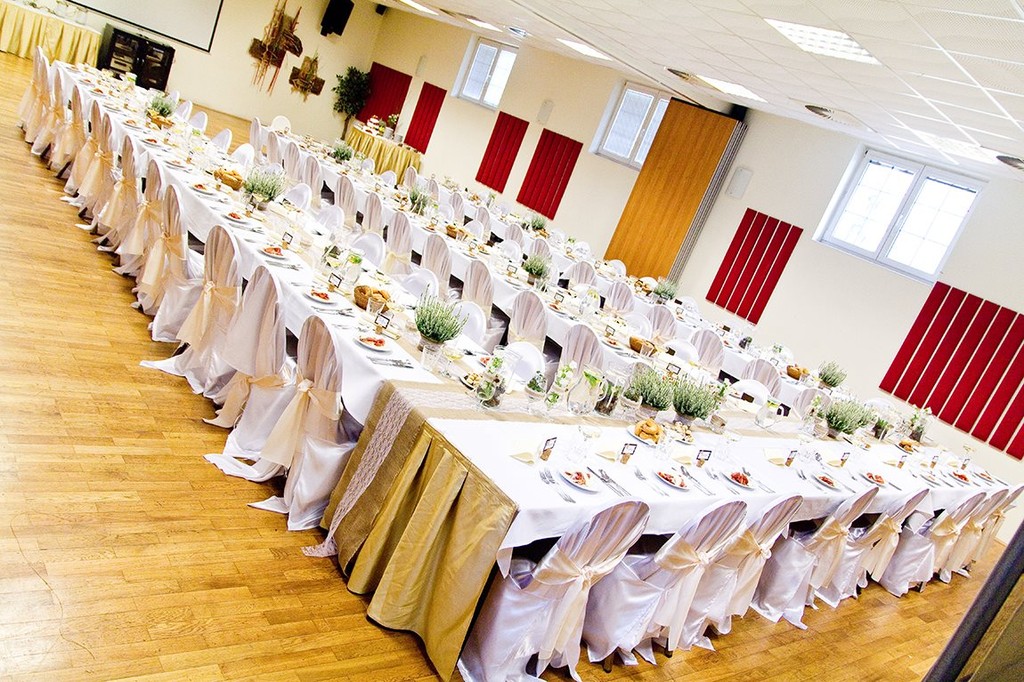 Do you love mountains and look for an ideal place for your great day? You've just found it. The natural world found in the foothills of the Krkonoše Mountains, in which the Trautenberk Pension is situated, can make a fascinating and beautiful romantic setting. Come to visit our place! We will be very happy to show you round so you can check the entire pension and restaurant, as well as the rooms you can use to accommodate your guests. As we enjoy our cup of good coffee together, we will discuss your ideas about the whole wedding day and find the solution you will love from the very beginning. During the celebration, you will have separate premises only for you, including any auxiliary facilities necessary. While staying here, you will really enjoy your unique wedding. Just book the date for meeting us.

More information
Is it any nightmare to find a place to organise a rather large event where nobody would disturb you and where you would have comfortable facilities and luxury equipment at your disposal? Then why not to try out our Trautenberk Pension! The 10 per 16 m private social room with plenty of natural light, fully equipped with multimedia technology, will make you feel comfortable at any time and you will blitz your work whatever the task. It is a perfect place for organising workshops, training courses or other events for up to 100 people. If desired, however, feel free to use it as a cosy room when your aim are sports camps.
More information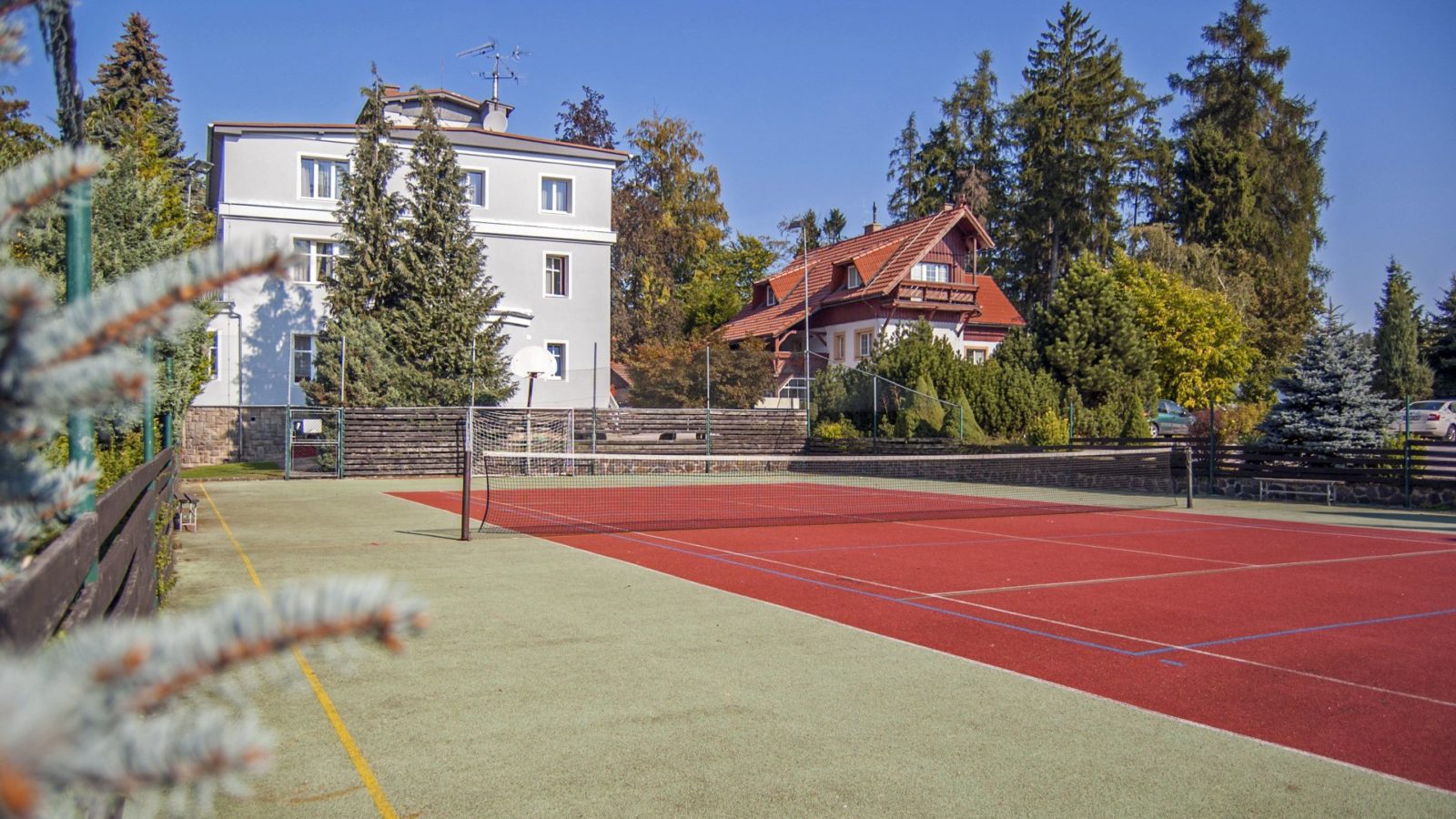 Trautenberk, our cosy family pension
can be found in Studenec